Spring 2020 | THE VOLUNTEER ISSUE
Volunteering. Serving. Giving Back. With Utahns' commitment to serving, you'd think we might have coined a blizzard's worth of words for giving back. Before we create our own service thesaurus, however, in this issue of MUSE we're telling stories of those who help the state rank No. 1 in service hours. We're focusing on volunteers who educate through dance and those who hike to preserve prehistoric rock art sites. And the kids who enlist their friends to help — and the culture of volunteerism across the state and the service it inspires.
---
---
---
---
Stay inspired, and informed.
Sign up for our emails to receive digital stories right to your inbox.
---
---
How one American Indian dancer teaches the steps that keep his culture alive.
---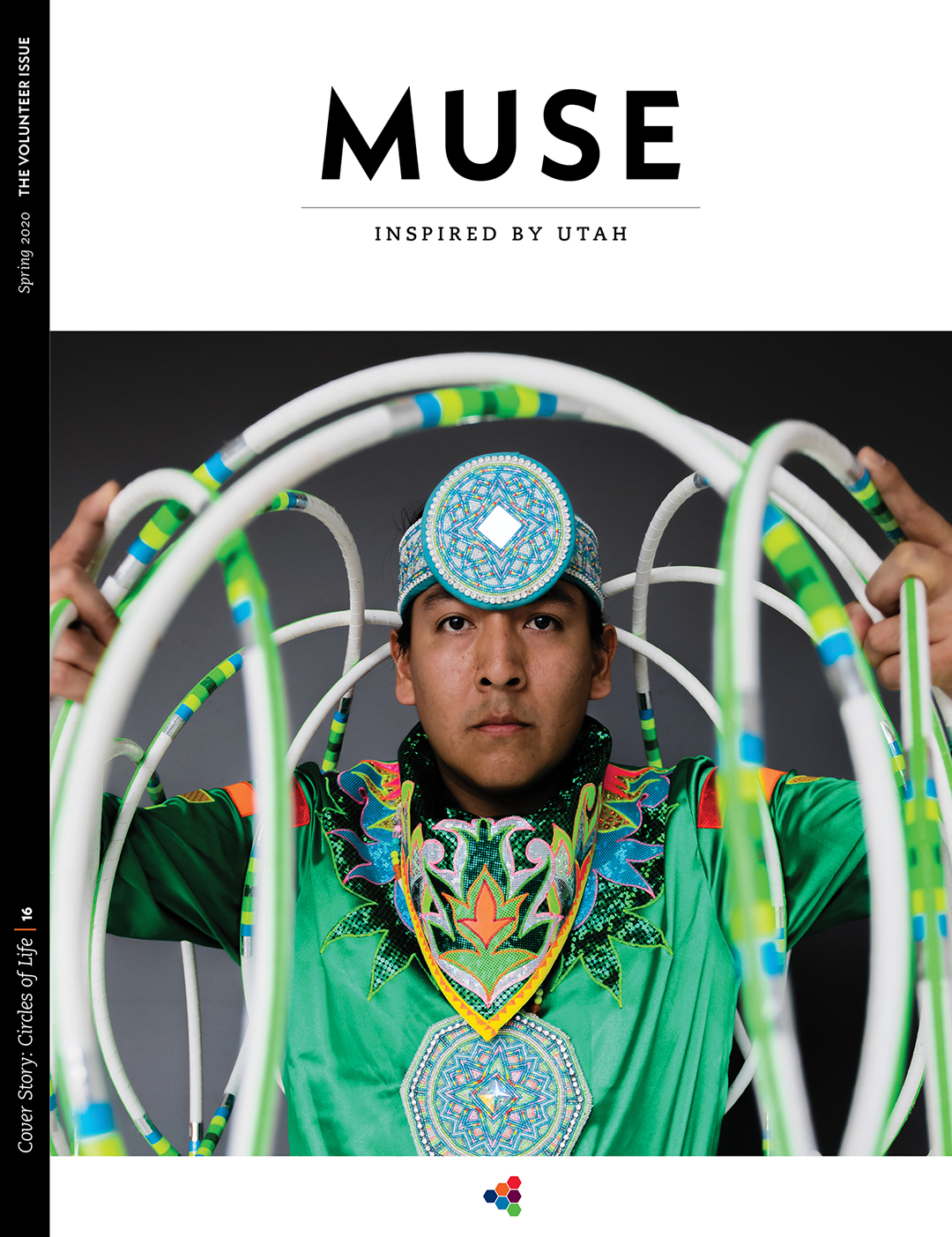 MUSE magazine is distributed through the Deseret News and The Salt Lake Tribune newspapers simi-annually in April and October.
If you don't get the paper, you don't have to miss out — save a tree by downloading the digital production.
---
Spring 2020 |  THE VOLUNTEER ISSUE
---
---
Fall 2019 |  THE BREAKTHROUGH ISSUE
---
---
MUSE is published in the spring and autumn, and distributed through the Salt Lake Tribune and the Deseret News. 
---
---
---
Editor In Chief Ellen Fagg Weist  |  Publisher Josh Loftin  |  Art Director Sarina V. Ehrgott
Designer Kerry Shaw  |  Designer & Staff Photographer Todd Anderson  |  Copy Editor Catherine Reese Newton
---
---
---
If you would like to distribute our magazine through your organization, please complete the MUSE order form